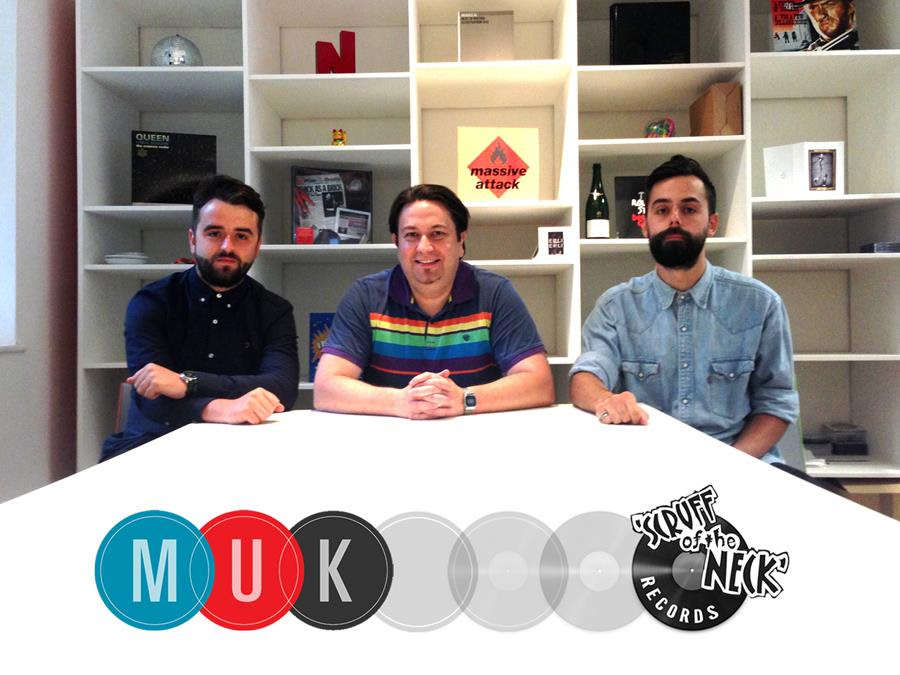 Sisters in Crime - MUK Records and Scruff of the Neck Records announce partnership
In a week that saw MUK recording artists accounting for nearly 25% of the music played on Saturdays 'BBC Manchester introducing' radio show, the Manchester based independent is proud to announce that they and fellow Mancunian independent record label Scruff of the Neck are amalgamating and will become sister labels in crime as of Monday July 14th.
The operations merger of MUK and Scruff of the Neck, two of Manchester's newest and brightest young record labels, will allow their respective current artists and future additions to their repertoire a more widespread and robust team and skill set. With increased opportunities for their music on both a national and international platform, the affiliation will also bring increased awareness of both labels and their artists via already existing European licensing relationships and a dedicated synchronisation partnership in the US .
As well as their record company arm, Scruff of the Neck also represent a successful events company which prides itself in promoting carefully programmed music shows, festivals and pop-up live events, as well as boasting their own video production and recording studio in the bohemian suburb of Chorlton, South Manchester.
In a working capacity, both labels will keep their respective individual identities, but benefit from a larger team and wider facilities including recording and video production as well as press and network connections. Musically, MUK will continue to work predominantly with more electronic/crossover artists, whilst Scruff of the Neck will carry on with their excellent record in bringing more underground guitar music to the attention of both the Manchester and National music scene.
MUK & SCRUFF OF THE NECK… Made in Manchester.
Follow Muk on Twitter here.
Follow Scruff of the Neck here.