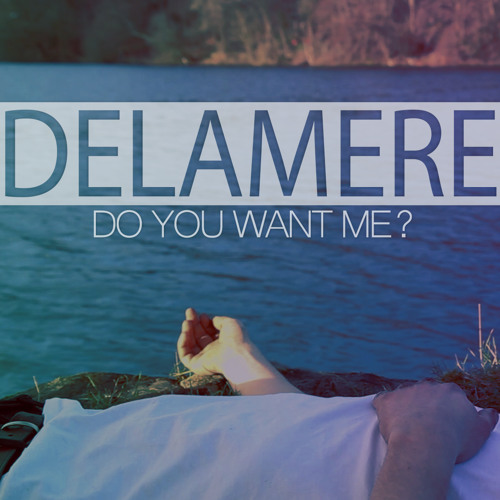 March 8th 2014 (Scruff of the Neck)
There was absolutely no way that the emotionally fraught, transatlantic indie of Stoke's Delamere was going to remain unsigned for very long. Having recently been snapped up by Manchester's Scruff of the Neck Records, it seems that the band have finally got the break they're been deserving. A steady stream of self-releases online whet the appetite of those of us already in the know, allowing the band to garner a loyal following in little over 12 months whilst gracing the stages of some of the North West's most popular venues. Now with a label behind them, Delamere look set to truly make a name for themselves.
The band's latest single 'Do You Want Me?' is their first with label backing and the difference between this and their self-releases is noticeable immediately. Not only is the production tangibly better (not to detract from their previous efforts, in which it improved with every track) but there's a more realised confidence in the their songwriting along with an evident maturity from past demos. Beginning with an intro somewhat akin to Death Cab For Cutie, 'Do You Want Me?' soon finds itself progressing in to a frenetic and atmospheric track that's lavishly draped with the fraught and tangible emotion synonymous with the band, whilst a change in tempo two thirds through gives way to a wonderfully melodic breakdown that smacks of American indie. It's a fantastic way to mark their first official release, and one that inspires nothing but confidence in their future output.
In the current climate of mediocre indie 'lad' bands, Delamere are bringing something far more intuitive to the fore. Dismissing the sex, drugs and rock 'n' roll mantra purported by so many of today's NME hopefuls, the band are a bubble of fresh air in a sea of stagnation. Their intelligent and thought-out lyrics offer something far deeper than the torrent of traditional indie on offer in both Manchester and Birmingham, either side of their home-town, as such, this cements Delamere as something truly special. If 'Do You Want Me?' wasn't asked in rhetoric, the resounding answer woSuld be "yes, the music industry needs you". Bold, ambitious and utterly heartfelt, it's this kind of honesty and candour that sets the band apart from their contemporaries in a huge way.
Twitter
Facebook
Scruff of the Neck Records